WSG Screw Compactor
WSG Screw Compactors are designed for long-life and ease of maintenance. Each Screw Compactor significantly decreases volume, increases solids content and reduces the overall weight of the screenings. An optional wash module can be utilized to reduce organics. The compacted screenings conform to EPA paint filter testing requirements for dryness and the components used in the design meet CEMA standards.
Screenings are introduced to the compactor via an inlet hopper assembly. While the internal screw rotates, the material is dewatered as it is moved across the perforated plate zone and into the support and compacting zone, where gravity and surface friction react to force additional water from the screenings. The resulting compacted plug is then conveyed out of the discharge of the screw.
The internal screw conveyor is closely fitted to an adjustable perforated plate zone, to aid in effective cleaning, screenings transfer and compaction. The perforated zone is fully housed in a 10-gauge formed stainless steel sheet metal drain pan assembly. Inlet hoppers and supports can be made to fit most headworks configurations.
Features
Available in 304 or 316 stainless steel

Adjustable perforated plate, dewatering zone

Rotatable end support bushing

Fixed or portable frame

75 ft3/hr removal capacity
Applications
Heat tracing

Explosion proof motor

Bagger attachment

Sensing of drive shaft motion

Wash module
Markets
Municipal wastewater

Collection systems

Pump stations

Pulp & paper

Food & beverage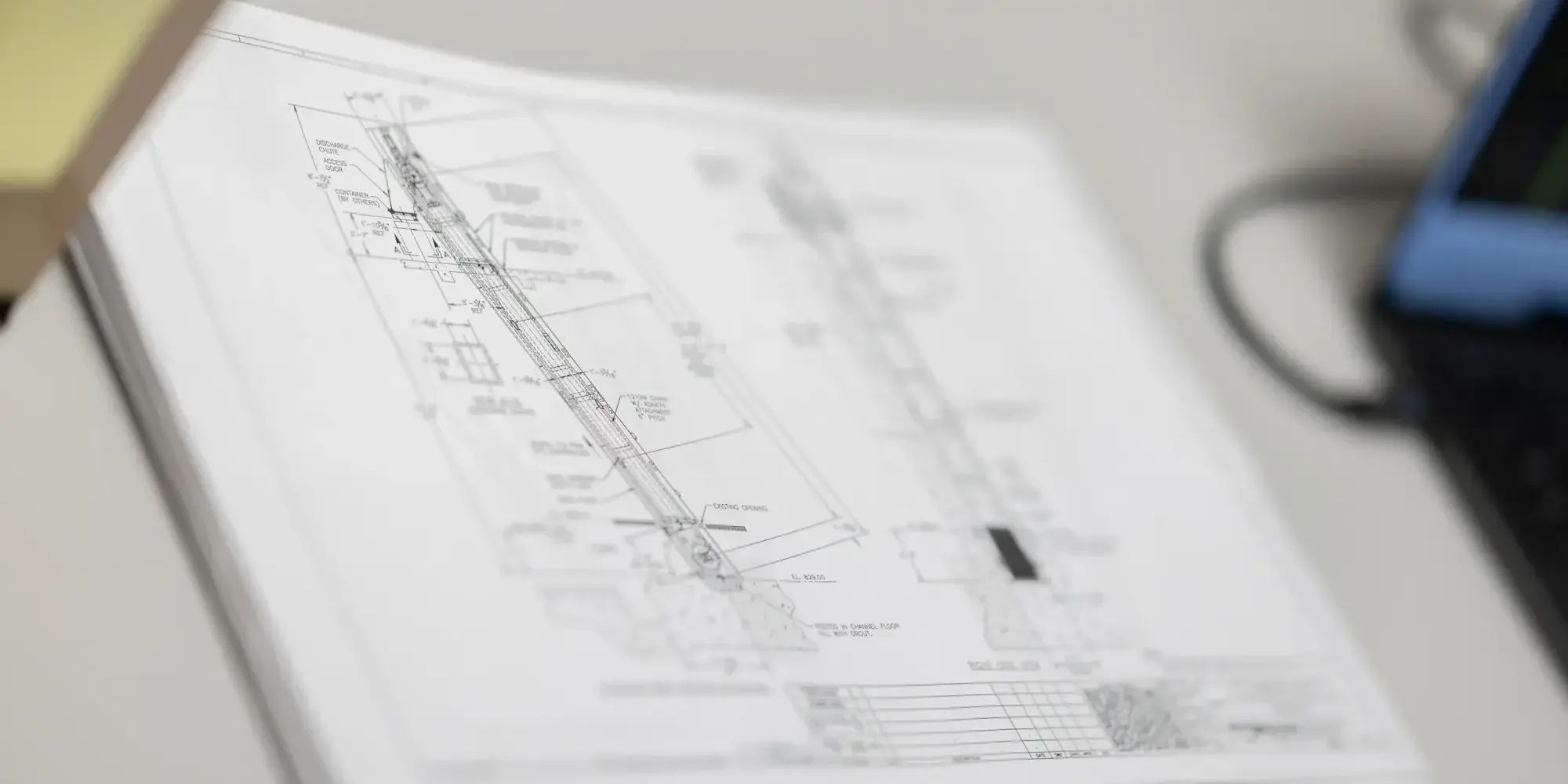 Parts
WSG & Solutions, Inc., is your OEM source for genuine Screw Compactor aftermarket parts and support. We stock common WSG Screw Compactor parts to ensure quick delivery and have the expertise and design records to provide rebuilds or retrofits to ensure the long-term operation of your compactor.
Contact us for the following common Screw Compactor parts: discharge bushings, spray nozzles, screw conveyors, perforated plates, drive assemblies, electric components and ALL fabricated parts.
Order Replacement Parts