REX® C&S Grit Collector
The REX® Chain & Scraper Grit Collector can be used in treatment plants with flows up to 5 MGD and shallow depths up to 5′-0″. A suitably clean grit is obtainable by proper velocity control in the grit chamber and by grit recirculation if desired. Grit is removed by scrapers attached to a chain which moves across the chamber bottom and then up an incline where the grit is then deposited into a receptacle.
The C&S Grit Collector can also be designed with the Gritreat System for grit chamber aeration. The REX® Gritreat assures positive flow control for predictable grit quantity and quality.
Features
Carbon Steel or Stainless Steel fabrication

Automatic operation and overload protection

High strength, wear resistant componentry

Easily replaceable wear components

Non-metallic chain, sprocket and flight option available
Applications
Flows up to 5 MGD

Tank width: 2′-6″ to 4′-0″

Tank length: 36′-0″ max

Tank depth: 5′-0″ max
Markets
Municipal wastewater

Industrial wastewater

Pulp & paper

Food & beverage

Metal processing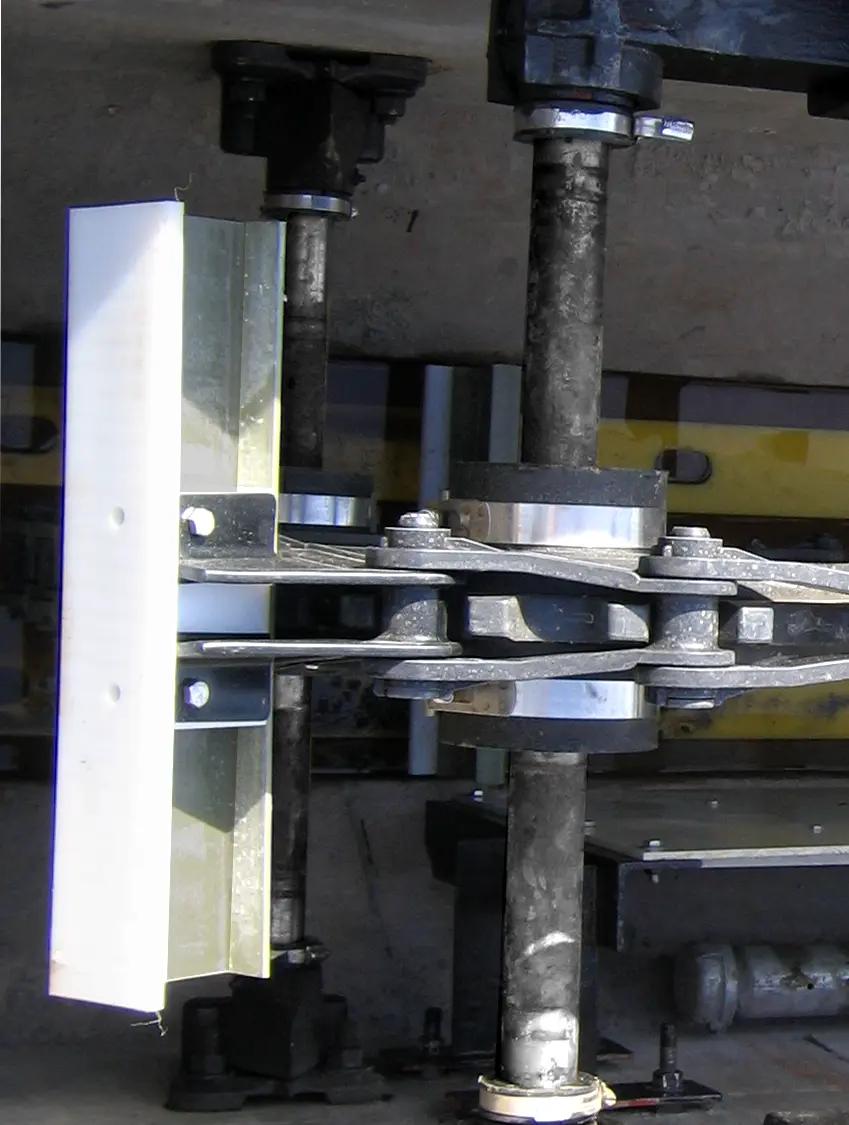 Parts
WSG & Solutions, Inc., is your exclusive OEM source for REX® C&S Grit Collector aftermarket parts and support. We stock REX® C&S Grit Collector parts to ensure quick delivery and have the expertise and design records to provide rebuilds or retrofits to ensure the long-term operation of your screen.
Order Replacement Parts