Link-Belt® Catenary Bar Screen
Rugged and reliable, Link-Belt® Catenary Bar Screens are commonly used in unattended applications such as CSO control facilities, where the debris loads can be heavy and varied. Sprockets, bearings and shafts are located above the maximum water level, facilitating ease of maintenance and the potential for damage and corrosion. The rakes bear against the face of the bars by the catenary action of the chain. The chains are not guided which means that the rakes can ride over an obstacle without jamming or overloading.
Features
Maintenance easily completed at the operating level

Suitable for unattended applications

Simple, trouble-free design

Robust construction available in carbon steel and stainless steel

Versatile operation under varying flow and load conditions
Applications
Channel widths up to 30′-0″

Spacing ¾" and larger

Bar rack incline from 60o

to 75

o
Markets
CSO control facilities

Municipal wastewater

Freshwater intakes

Pulp & paper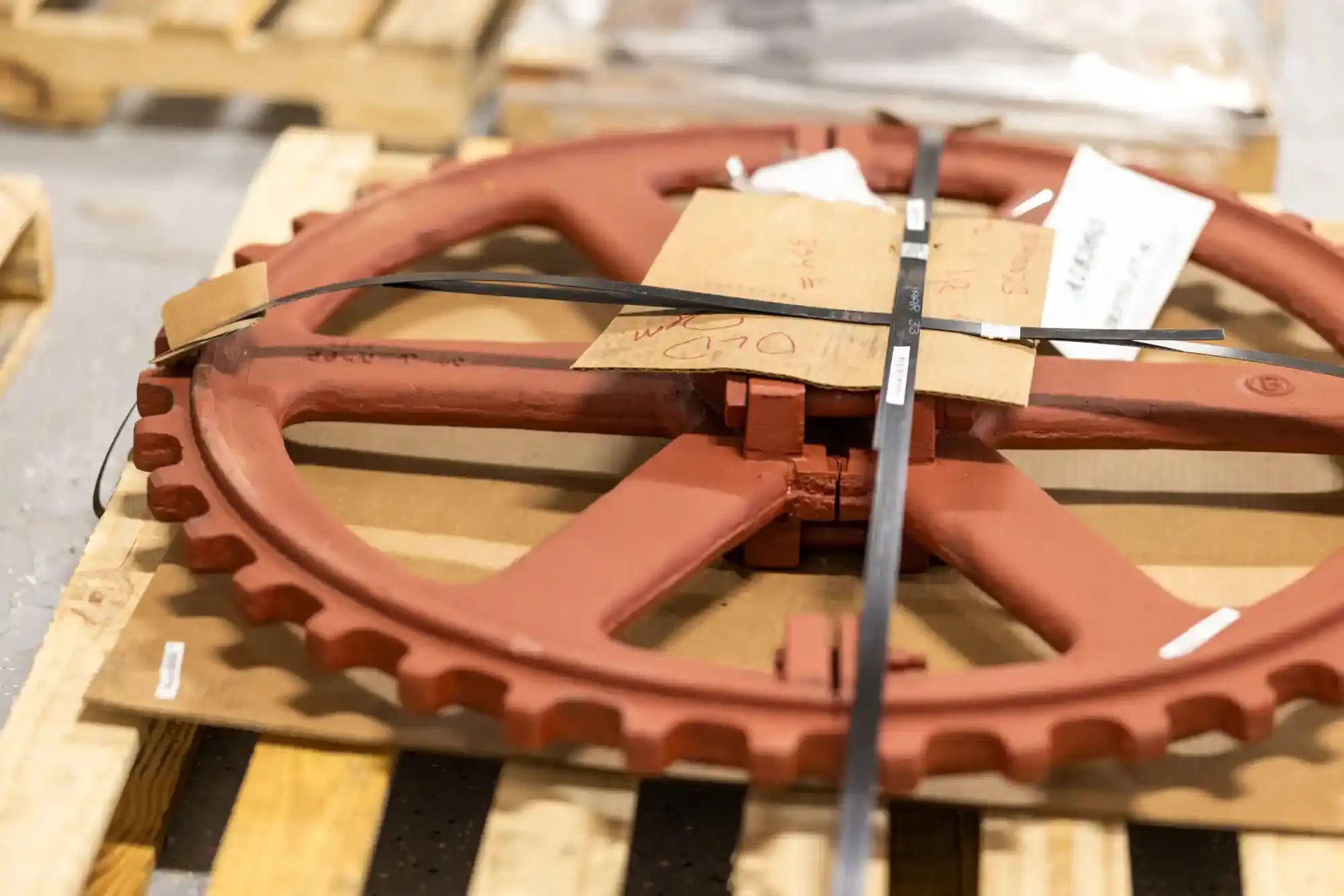 Parts
WSG & Solutions, Inc., is your OEM source for genuine Link-Belt® aftermarket parts and support. We stock common Link-Belt® Catenary Bar Screen parts to ensure quick delivery and have the expertise and design records to provide rebuilds or retrofits to ensure the long-term operation of your screen.
Contact us for the following common Link-Belt® Catenary Bar Screen parts: screen chains, cleaning rakes, sprockets, head shaft bearings , wiper blades, drive components, switches and ALL fabricated parts.
Order Replacement Parts