Link-Belt® Grit Classifiers
Link-Belt® SW Grit Classifiers are designed to wash and dewater grit to low putrescible content. When grit is removed in a dry state, water is added to float out the putrescible matter and the grit is removed by the screw. When grit is removed with water, the classifier dewaters the grit and removes the putrescible matter, which is returned to the wastewater flow.
Make-up water for required surface loading and grit washing can be sourced from potable or effluent water.
The Link-Belt® SW-C Grit Classifier model adds one or more Cyclones to the unit to receive pumped grit slurry and concentrate the grit. The cyclone separator concentrates the grit slurry centrifugally, requiring a steady feed of grit slurry at 5 to 20 psi. The concentrated grit is discharged into the classifier where the grit is separated, washed and dewatered for disposal.
Features
Washes and dewaters grit

Variable speed drive to fine tune removal efficiency

Adjustable weir to control organic removal

Carbon steel or stainless-steel design

Non-lube "Posi-Seal" external bearing
Applications
12″ to 24″ screw diameter

54 to 215 cu ft / hr screw capacity

SW-C designs with up to 3 Cyclones

Sized based on grit particle removal size
Markets
Municipal wastewater

Industrial wastewater

Pump stations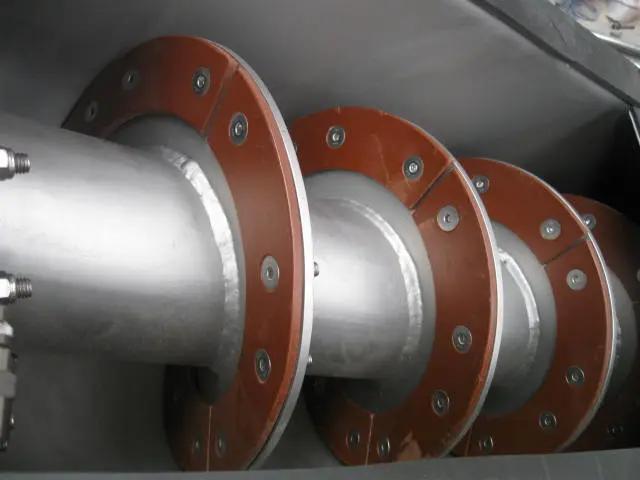 Parts
WSG & Solutions, Inc., is your OEM source for genuine Link-Belt® SW / SW-C Grit Classifier aftermarket parts and support. We stock common grit removal parts to ensure quick delivery and have the expertise and design records to provide rebuilds or retrofits to ensure the long-term operation of your system.
Contact us for the following common Link-Belt® SW/ SW-C Grit Classifier parts: lower bearings, screws, screw flight wearshoes, drive assemblies, electric components and ALL fabricated parts.
Order Replacement Parts